Privacy Notice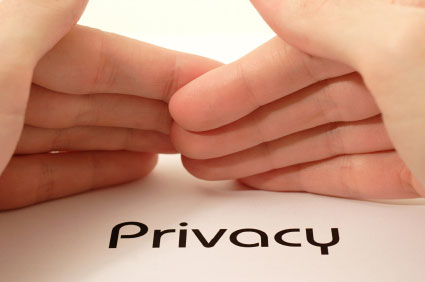 This privacy policy sets out how AusCartridge.com.au uses and protects any information that you give when you use this website.
AusCartridge is committed to ensuring that your privacy is protected. You are asked to provide certain information by which you can be identified when using this website, and then you can be assured that it will only be used in accordance with this privacy statement.
This policy applies as between you, the User of this Web Site and AusCartridge.com.au, the owner and provider of this Web Site. This policy applies to the use of any Data collected by us in relation to your use of the Web Site and any Services or Systems therein.
AusCartridge may change this privacy policy from time to time by updating this page. You should check this page regularly to ensure that you are satisfied with any changes of this policy. This policy is effective from 1 October 2010. More information about privacy law is available from the Office of the Privacy Commissioner at www.privacy.gov.au.
Explanation of Terms
ACCOUNT: means collectively the personal information, Payment Information and credentials used by Users to access Material and / or any communications System on the Web Site;
CONTENT: means any text, graphics, images, audio, video, software, data compilations and any other form of information capable of being stored in a computer that appears on or forms part of this Web Site;
COOKIE: means a small text file placed on your computer by AuCartridge when you visit certain parts of this Web Site. This allows us to identify recurring visitors and to analyze their browsing habits within the Web Site. Where e-commerce facilities are provided, Cookies may be used to store your cart.
DATA: means collectively all information that you submit to the Web Site. This includes, but is not limited to, Account details and information submitted using any of our Services or Systems;
SERVICE: means collectively any online facilities, tools, services or information that AuCartridge makes available through the Web Site either now or in the future;
SYSTEM: means any online communications infrastructure that AuCartridge makes available through the Web Site either now or in the future. This includes, but is not limited to, web-based email and email links;
USER / USERS: means any third party that accesses the Web Site and is not employed by AuCartridge and acting in the course of their employment;
What we collect
We may collect the following information:
Name;

Contact information such as email addresses and telephone numbers;

Demographic information such as post code, preferences and interests;

Financial information such as credit / debit card numbers;

IP address (automatically collected);

Other information relevant to customer surveys and/or offers

Web browser type and version (automatically collected);

Operating system (automatically collected);

A list of URLs starting with a referring site, your activity on this Web Site, and the site you exit to (automatically collected);

Cookie information.
Why we collect your information
Any personal Data you submit will be retained by AusCartridge for as long as you use the Services and Systems provided on the Web Site. We may collect your information for a number of reasons: deliver products to you, complete transactions with you, improve our service to you and provide offers that may be of interest to you. We guarantee that Your Data will not be disclosed to any third parties. In addition, all personal Data is stored securely in accordance with the principles of the Data Protection under Privacy Act.
Controlling Access to your Data
When you required submitting Data, you will be given options to restrict our use of that Data. This will include the followings: use of Data for direct marketing purposes and sharing Data with third parties.
We may send you emails about our new products, special offers or other information which we think you may be interested using the email address you provided. From time to time, we may also use your information to contact you for market research purposes. We may contact you by email, phone, fax or mail. Moreover, we will not sell, distribute or lease your personal information to third parties unless we have your permission or are required by law to do so.
Accessing Your Own Data
You may access your Account at any time to view or amend the Data. You may need to modify or update your Data if your circumstances change. Additional Data as to your marketing preferences may also be stored and you may change this at any time.
You may request details of your personal information which we hold under the Data Protection Act 1998. A small fee will be payable. If you would like a copy of the information held on you please contact us.
Security
We are committed to ensuring that your information is secure.We use a number of mechanisms to protect the security and integrity of your personal information. Unfortunately, no data transmission over the Internet can be guaranteed as completely secure. So while we strive to protect such information, we cannot ensure or warrant the security of any information you transmit to us and you do so at your own risk.
How we use cookies
A cookie is a small file which asks permission to be placed on your computer's hard drive. Once you agree, the file is added and the cookie helps analyse web traffic or lets you know when you visit a particular site.
AusCartridge may set and access Cookies on your computer. You may delete Cookies. However you may lose any information that enables you to access the Web Site more quickly.
You can choose to accept or decline Cookies in your web browser. Most web browsers automatically accept Cookies; however this can be altered. For further details please consult the help menu in your browser. Disabling Cookies may prevent you from using the full range of Services available on the Web Site.
Links to other websites
Our website may contain links to other websites of interest. However, we are not responsible for the protection of any information which you provide whilst visiting such sites and such sites are not governed by this privacy statement.